Hey Everyone!
This past Saturday, Peter and I were invited to the wedding of one of my closest friends! It was such a beautiful wedding. It was held at the Toronto Hunt, and the ceremony was stunning. It was an outdoor ceremony with loads of flowers and it was right in front of the lake. There were a couple of butterflies flying around too. The weather was absolutely perfect for the outdoor ceremony, because it was lovely and warm, but not too sunny, and there was a nice cool breeze coming in off the lake. They had a classical trio playing music before and during the ceremony, and the music was so pretty. Peter and I got the musicians' business card, lol. The officiant was also really great! Sometimes the officiants can rush through ceremonies, but I really felt like all of her words were totally heartfelt and that she was enjoying what she was doing. Fantastic! When the bride, my friend Suzana, came out, she was absolutely breathtaking. She looked totally fantastic. She and her husband Jon are away on their honeymoon enjoying their first day in Paris today! Enjoy, you guys!
For this wedding, I decided to wear a IGIGI dress that's sheer black with a lavender layer underneath. I paired it with some chandelier earrings and a set of shiny black beads. I wore my (relatively comfortable) black heels and carried a vintage hand beaded black clutch which I think is from the 1940s. I decided to wear my hair up, since I always tear up the dance floor and get so hot that I just end up throwing my hair in a messy pony tail anyway… I thought a red lip would go really nicely with the luxurious look of the lace on the dress and the beaded clutch. What do you guys think?
Dress – IGIGI/Necklace – Ardene/Earrings – Forever 21/Shoes – Torrid/Clutch – Thrifted Vintage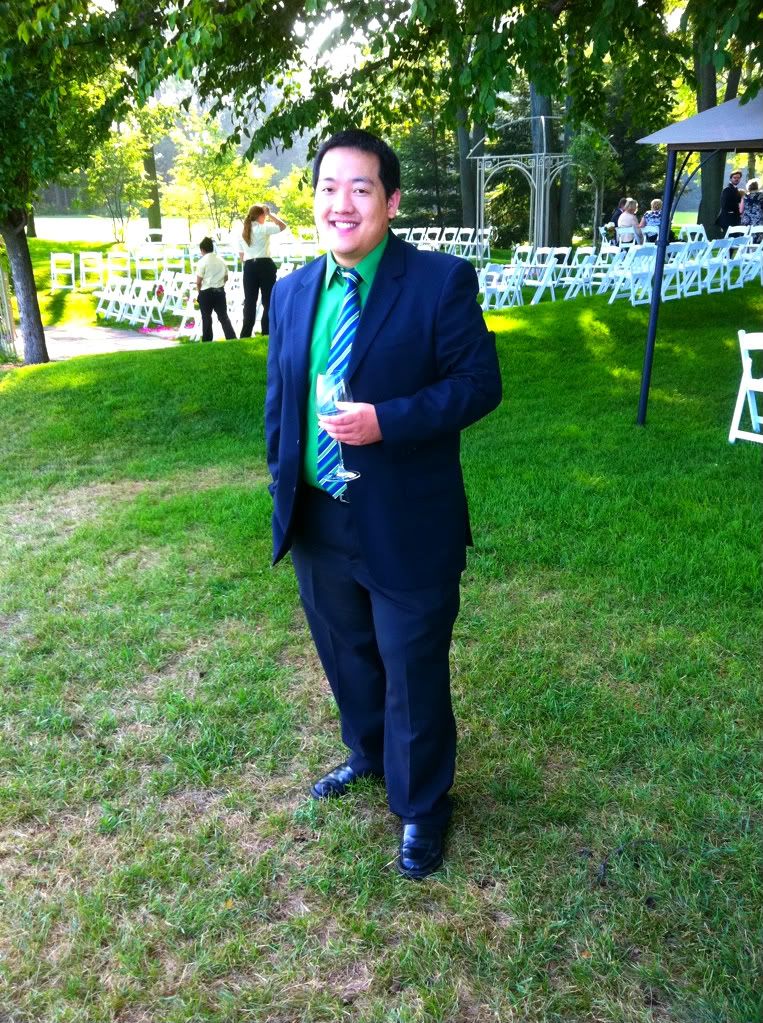 Doesn't Peter look handsome? He let me pick out his outfit! I wanted to do his hair too, but he wouldn't let me
This is one of my new favourite pictures of the Peter and I. I think it might be frame-worthy!
Comments
comments